We basically provide most services you will need in doing business in Thailand, including Thai accounting, audit, tax, payroll, Thailand company registration, work permit etc. Please click to see the detail of our services. If you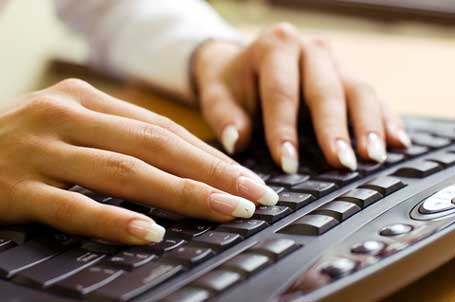 cannot find the services you need, please email us what you are looking for. We may be able to service you in that area or refer you to the people we trust. We are a well established Thai accounting company and we have a lot of competent and reasonably priced business partners in our network.
Thai accounting service : Working with MSNA, you have Thai CPA's who speak fluent English oversee your Thai accounting department for you. Our accountants prepare your accounts in English in compliance with the Thai accounting standards and the Thai tax laws and they are certified to sign off your accounts, as required by the Thai Accounting Law.
Thai audit service : MSNA's Thai auditors who speak fluent English, conduct their audit in accordance with Thai Auditing Standards and make sure your company's accounts are prepared in compliance with Thai Accounting Standards and Thai tax laws.
Thai tax service : MSNA's Thai taxation service includes tax planning, tax return preparation and filing all in compliance with the Thai Tax Laws and also dealing with the Thai Revenue Department.
Due diligence service : MSNA performs thorough due diligence both financial and legal due diligence for the purpose of merger and acquisition. Before sealing the deal, make sure to get a knowledgeable and experienced partner like MSNA to perform due diligence on the target company first.
Foreigner income tax service : MSNA assists foreigners to prepare and file their income tax in Thailand.
US tax return service : Our US tax team assists Americans living in Thailand prepare and file their US income tax returns.
Payroll service : When you hire MSNA to process your company's payroll, we calculate the employees' withholding tax, social security contribution, and other deductions, and we file the tax returns and social security forms for you and we make sure the employees get their wage / salary together with their payroll slips on time.
Human resource outsourcing service : MSNA provides all solutions for your doing business in Thailand. You can outsource your Personnel Department to us. We recruit, take care of their work visas and work permits in Thailand and process their payroll.
Thailand company registration service : We provide consultation and advise our clients the best form of business establishment in Thailand, especially we have most practical and legal 100% foreign ownership solutions for doing business in Thailand.
Thailand work permit service : MSNA provides prompt services in handling work permits and one year business Visas for expatriates in Thailand.